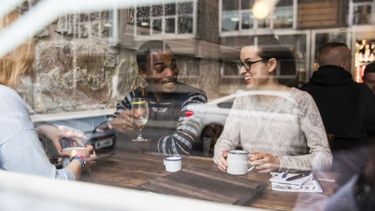 Progress to an MSc and study at the Business School of the Year (Times Higher Education 2020 Awards).
Pre-Master's Leading to Business and Management
This 10-week Pre-Master's programme has been designed to enable seamless progression onto Robert Gordon University's postgraduate degrees. Developed alongside RGU, this course provides you with the skills, knowledge and focus needed to succeed at MSc level. You will develop a proactive and self-managed approach to business planning, project management, critical thinking and problem solving.
Due to course availability at Aberdeen Business School – the Pre-Masters programmes will next be available for application for February 2024.
Programmes in different RGU schools remain unaffected.
Programme Details
Interactive Learning Skills and Communication
You will develop the academic and communication skills needed for success in postgraduate-level study. You will gain independent learning skills and learn to take responsibility for your personal, academic and professional development.
Management
You will build on your existing knowledge to demonstrate your understanding of the skills and techniques that can be applied to a variety of management problems.
Critical Thinking
You will develop a range of critical thinking skills that will enhance your success at postgraduate level. This module explores the concept of critical thinking and the evaluation and construction of effective arguments.
RGU's Business and Management degrees are accredited by a wide range of professional bodies, including:
Study at Aberdeen Business School
Campus Facilities
Robert Gordon University's beautiful riverside campus provides the perfect learning environment. Take a tour of our industry-standard facilities and find out what we have to offer.
Tour the Campus