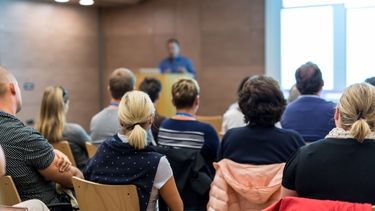 There has never been a better time to qualify in Public Health.
Pre-Master's Leading to Public Health
This 10-week programme is your stepping-stone to a postgraduate degree with a real global outlook: MSc Public Health and Health Promotion. At ICRGU, you will develop skills in independent learning, business planning, project management, critical thinking, and problem solving within the field of public health.
This course does not include a placement/internship option. 
MSc Degrees Available
Do you want to address existing and emerging public health challenges locally, nationally and internationally? This Master's degree will introduce you to the underpinning principles of public health and health promotion. You will examine the impact of health inequalities on population health, as well as engage with the principles of epidemiology and the planning of public health programmes.
The aim of this degree is to empower you to make a valuable contribution to improving health and wellbeing.
Find out more: MSc Public Health and Health Promotion
Programme Details
Interactive Learning Skills and Communication
You will develop the academic and communication skills needed for success in postgraduate-level study. You will gain independent learning skills and learn to take responsibility for your personal, academic and professional development.
Contemporary Public Health
During this module, you will explore a social science approach to health, illness and society. You will examine contrasting perspectives on health and illness experiences, and you will consider contemporary issues in public health.
Critical Thinking
You will develop a range of critical thinking skills that will enhance your success at postgraduate level.
Management
You will build on your existing knowledge to demonstrate your understanding of the skills and techniques that can be applied to a variety of management problems.
The International Union for Health Promotion and Education (IUHPE) Health Promotion Accreditation System provides global accreditation for Health Promotion courses. This MSc meets IUHPE Core Competencies and Professional Standards, and this will support your own competence and suitability in Public Health practice globally.
clinical practice
local authorities and commissioning boards
occupational health
education
work based health programmes
sports and leisure centres
social care
Campus Facilities
Robert Gordon University's beautiful riverside campus provides the perfect learning environment. Take a tour of our industry-standard facilities and find out what we have to offer.
Tour the Campus