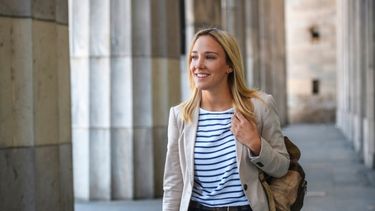 Progress onto a specialist Master's degree in Law in just 10 weeks.
Pre-Master's Leading to Law
Developed alongside Robert Gordon University, this 10-week programme will provide you with the tools and focus needed to complete your studies at postgraduate level. The programme will cover essential skills such as critical thinking and problem solving. Upon successful completion, you will progress straight onto your chosen Master's degree in law.
LLM Degrees Available
The vast range of specialist modules offered on this programme provides a strong academic basis for future careers in a variety of legal environments.
The programme has a strong international focus, and you can choose to specialise in the following areas:
LLM Law and Dispute Resolution
LLM Law and International Commercial Law
LLM Law and International Law
LLM Law and Energy Law
Find out more: LLM Law
During this course, you will critically assess and examine key legal issues in the oil and gas sector. The course covers basic legal concepts in depth before moving onto specific energy, oil and gas law content. The course is suitable for those with legal qualifications or with considerable experience in Oil and Gas or Energy, and by the time you graduate, you will have developed key transferable legal skills to drive your career further.
Find out more: LLM/MSc Oil, Gas and Renewable Energy Law
Programme Details
Interactive Learning Skills and Communication
You will develop the academic and communication skills needed for success in postgraduate-level study. You will gain independent learning skills and learn to take responsibility for your personal, academic and professional development.
Management
You will build on your existing knowledge to demonstrate your understanding of the skills and techniques that can be applied to a variety of management problems.
Critical Thinking
You will develop a range of critical thinking skills that will enhance your success at postgraduate level.
Upon successful completion of LLM Law, you can obtain exemption from the Associate Membership of Chartered Institute of Arbitrators (CIArb) examination.
LLM Oil, Gas and Renewable Energy Law is accredited by the Energy Institute. Students can apply for membership and benefit from the professional networking opportunities.
Campus Facilities
Robert Gordon University's beautiful riverside campus provides the perfect learning environment. Take a tour of our industry-standard facilities and find out what we have to offer.
Tour the Campus