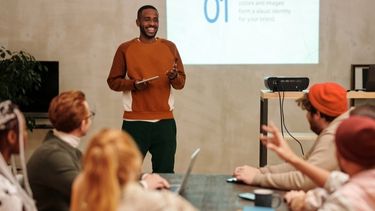 Creative and Cultural Business
Break into the Creative and Cultural Business sphere with a Pre-Master's at ICRGU.
Pre-Master's Leading to Creative and Cultural Business
This programme will equip you with the tools you need to complete your chosen Master's degree at Robert Gordon University. From here, you can specialise in your chosen area – be it corporate communication, digital marketing, management on an international scale, or any of the options below. Your route to postgraduate success starts at ICRGU.
Programme Details
Interactive Learning Skills and Communication
You will develop the academic and communication skills needed for success in postgraduate-level study. You will gain independent learning skills and learn to take responsibility for your personal, academic and professional development.
Management
You will build on your existing knowledge to demonstrate your understanding of the skills and techniques that can be applied to a variety of management problems.
Critical Thinking
You will develop a range of critical thinking skills that will enhance your success at postgraduate level.
RGU's Creative and Cultural Business degrees are accredited by a wide range of professional bodies, including:
Robert Gordon University offers postgraduate students the opportunity to undertake a short internship as part of the MSc degree. For this, you will take on a specific project for a company in the UK. The experience will help develop key skills, as well as build your confidence and network of contacts within the industry.
Please note: internships are not available for all MSc degrees.
Find out more: Placements at RGU
Campus Facilities
Robert Gordon University's beautiful riverside campus provides the perfect learning environment. Take a tour of our industry-standard facilities and find out what we have to offer.
Tour the Campus