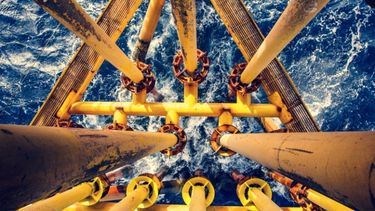 Study your Engineering MSc programme in Aberdeen, Europe's Energy Hub.
Pre-Master's Leading to Engineering
This 10-week programme has been designed for students with ambitions in engineering. Alongside subject-specific knowledge, you will develop a self-managed approach to business planning, project management, critical thinking and problem solving. Upon successful completion, you will progress seamlessly onto your chosen Master's degree in engineering.
MSc Degrees Available
Aimed at developing engineers to become skilled drilling engineers, this course will cover key areas including well design, drilling and operations management. You will benefit from the use of the University's DART facility (Dynamic Advance Response Training). This state-of-the-art learning environment uses 3D graphics to represent a rig floor and the wide range of equipment and drilling processes currently used by the oil and gas industry.
Find out more: MSc Drilling and Well Engineering
Developed in collaboration with industry, this course follows guidelines set out by the Energy Institute, ensuring specialist course content is relevant and up to date. You will apply scientific, engineering and management skills to study key areas of oil and gas engineering. By graduation, you will be equipped for a rewarding career within the upstream oil and gas industry.
Find out more: MSc Oil and Gas Engineering
Programme Details
Interactive Learning Skills and Communication
You will develop the academic and communication skills needed for success in postgraduate-level study. You will gain independent learning skills and learn to take responsibility for your personal, academic and professional development.
Maths for Engineering and Sciences
This module will cover a variety of topics, including:
The arithmetic of complex numbers
Rectangular and polar forms
Vector operation
Trigonometric identities
Calculus
Differential equations
Fourier Series
Probability and reliability.
Introduction to Oil and Gas Engineering
This module will cover a variety of topics, including:
The formation of oil and gas
World energy supplies
Basic Geology
Upstream, mid-stream and downstream
Basic drilling – drilling bits, drilling a well, drilling rigs (onshore and offshore)
International standards and safety.
Campus Facilities
Robert Gordon University's beautiful riverside campus provides the perfect learning environment. Take a tour of our industry-standard facilities and find out what we have to offer.
Tour the Campus